Australia Select
This blend takes us back. Grown and harvested amongst kangaroos and brekkie enthusiasts, Australia Select boasts t Holy Trifecta of olive varietals giving it its award-winning flavor.
Australia Select
100% Austrialia Extra Virgin Olive Oil
The blend that takes us back! A sharp trifecta of fresh olive varieties; equally bitter and peppery on the palate with aromas of tomato bush and fig leaves. Studies have shown this oil maintains heart-healthy polyphenols to help fight inflammation, aging, and weight gain. Ideal for homemade salad dressings or marinades.
Palate
Sharp notes of green olives, equally bitter and peppery.
Aroma
Tomato bush & fig leaves.
Acidity
Always < 0.5%
Usage
Roasting, Grilling, Dipping Bread, Finishing
Featured Recipes
Kerrie Kelly's Tuna TarTare
Roasted Vegetables with Herbed Yogurt
PORK TENDERLOIN WITH ROASTED HASH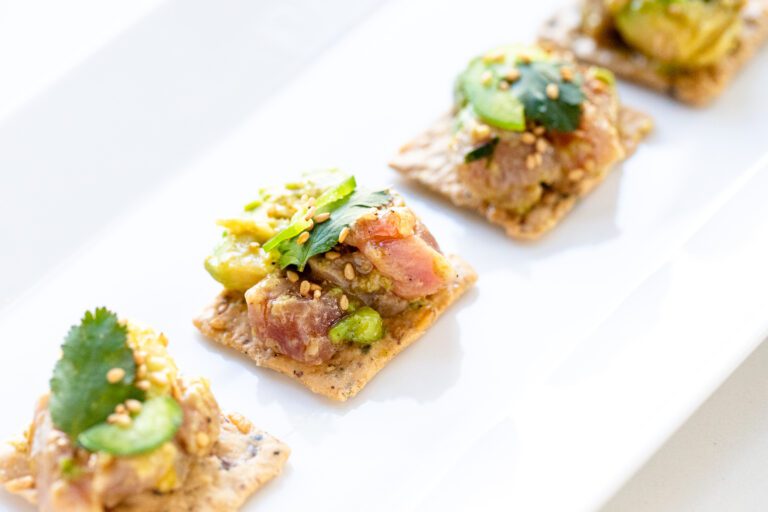 Kerrie Kelly's Ahi Tuna TarTare
Tuna tartare's Asian flavors of ginger, soy, pepper and lime juice are added to this appetizer to highlight the clean, silky taste of the tuna. The scattering of sesame seeds delivers a nice crunch balanced by avocado.
FIND RECIPE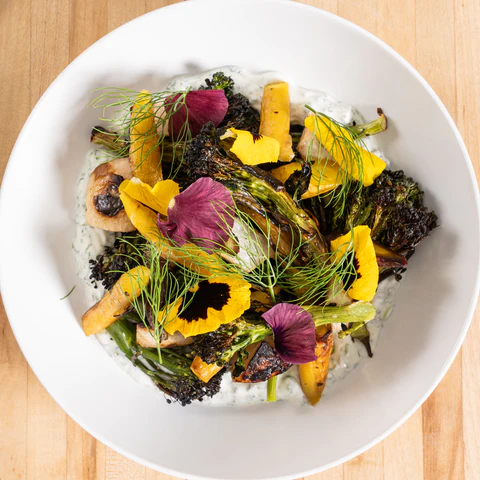 Roasted Vegetables with Herbed Yogurt
Indulge your senses with a symphony of flavors. This culinary masterpiece combines the earthy charm of roasted vegetables with the creamy decadence of herbed yogurt.
FIND RECIPE
Olive Oil Shortbread With Red Wine Poached Strawberries & Basil
This one-bowl vegan recipe is our go-to when strawberries come into season. Enjoy with a cup of tea or as an after-dinner indulgence. Feel free to top with other berries, whipped cream, or gelato.
FIND RECIPE
Pork Tenderloin with Roasted Kale & Sweet Potato Hash
A delicious and easy southern comfort meal.With a feast this abundant and flavors this irresistible, it's impossible to resist the allure of Southern hospitality.
FIND RECIPE